Development of interactive application game using Flash, Flex, Action Script, Adobe Air, MDM Zinc, & Silvelight. Our Dedicated team of Flash and Flex Designers and Developers are expert in Developing Interactive Website, Web Application with MySQL & XML, Dynamic Games with XML, Component Widget, 2D & 3D Animation.
We're one of the most recommended Flash & Flex Development Company by overseas clients. We deliver high quality & interactive Flash & Flex application using scripting language called Action Script 2.0 & 3.0. Our team is expert in Action Script programming, Adobe Air, MDMzinc, Customize software installer (build setup for application installation, updates etc..), XML, integration with PHP-MySql, build component & widget.
Our Flash and Flex Development Service Includes
Flash – Flex Application Development
Action Script Programming
Flash – Flex Game Development
Flash – Flex Website Development
Flash – Flex Integration
Flash – Flex Component Development
Flash – Flex Widget Development
Cartoon Animation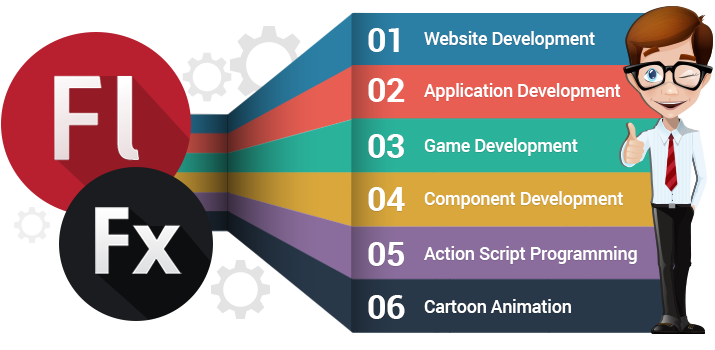 Brian M. Barker CEO of A Company
Vestibulum vitae consectetur neque. Sed quis venenatis neque, at tempor purus. Proin scelerisque libero massa, lacinia ornare justo porta ut. Maecenas semper sapien sem, ac tincidunt.
Ernest D. McCall President, Company
Mauris pellentesque a nisl vitae suscipit. Sed laoreet lacus sit amet ante mollis convallis. Suspendisse at ligula et justo pulvinar malesuada fermentum et elit. Duis congue.
Claire Schmitt Senior Marketing Strategist
Xylus Consultancy Services
From Simple PHP programming to User Friendly Responsive Website, Customized Web/Mobile Application Development.