You must had read or heard about scripts such as Drupal, WordPress, Joomla, Media Wiki, Liferay, TYPO3, Moodle, Dolphin, Pligg, Movable Type. All these scripts are known as Content Management System "CMS", but when you have to make decision to choice/select from one of this script to maintain your company's Content, which one is best & suitable for your organization? This is where Amar InfoTech is able to explain & guide you by experiences of study & operational experiences with TYPO3 CMS script.
Apparently, AI had started TYPO3 CMS solutions in year 2009 but typo3 was release for public years ago (in year 2001). Periodically, many developers had contributed their Study, knowledge & experiences to make TYPO3 as highly flexible Content Management System amongst other CMS now it is available in more then 50 (Fifty) languages.
It does provide easy downloading & broadcasting of highly contented websites, images, & easy to operate admin module, security features.
For experts, TYPO3 is written using PHP and uses MySQL as the database & compatible with all major operating systems and browsers such as Unix, Linux, Windows, Mac OSX operating systems and Internet Explorer, Netscape, Firefox, Google chrome, Safari browsers. It has a modular architecture and a wide variety of extensions are available (through the TYPO3 repository) that can be easily installed and used with a TYPO3 application to extend its functionality.
XCS, offers quality TYPO3 programming & custom business solutions including TYPO3 extension development, TYPO3 customization, TYPO3 Theme Development, TYPO3 template design, TYPO3 migration, TYPO3 CMS (content management system), TYPO3 web application development, TYPO3 maintenance and TYPO3 is consulting services by our highly experienced developers.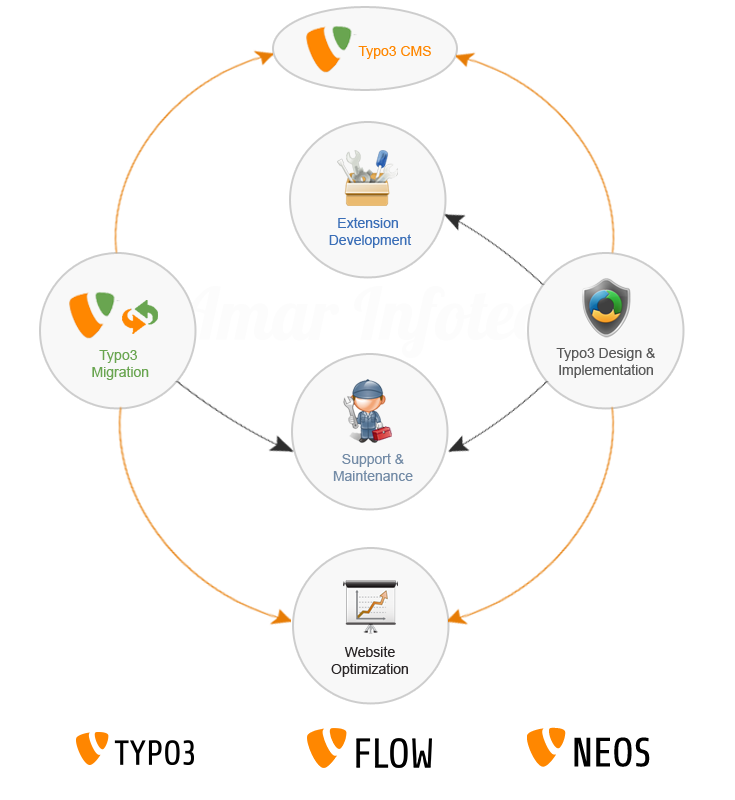 Brian M. Barker CEO of A Company
Vestibulum vitae consectetur neque. Sed quis venenatis neque, at tempor purus. Proin scelerisque libero massa, lacinia ornare justo porta ut. Maecenas semper sapien sem, ac tincidunt.
Ernest D. McCall President, Company
Mauris pellentesque a nisl vitae suscipit. Sed laoreet lacus sit amet ante mollis convallis. Suspendisse at ligula et justo pulvinar malesuada fermentum et elit. Duis congue.
Claire Schmitt Senior Marketing Strategist