THE design attributes of a website play a crucial role in optimizing a website for diverse business aspects. From business promotion to SEO to targeting organic web traffic, for every aspect a befitting business specific web design is important. The web designing in today's result driven web environment requires multiple skill set across diverse platforms and technical niches. The experience in handling different business environments and corresponding specifications for web is a necessary prerequisite for web designing and development teams besides proficiency in multiple skills set and a focused approach. Having a proficient and experienced team of developers and web designers we offer all kinds of designing specialties across different niches. All our web designing solutions comes with service excellences like designated project manager, on-time delivery, high quality code and persistent support.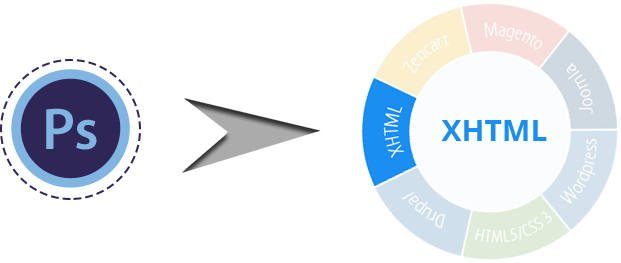 We offer high quality conversion services from Photoshop Design or PSD files to HTML/XHTML with cutting edge web development and design solutions. Our PSD to HTML/XHTML conversion has the following attributes.
Fully manually coded.
Pixel perfect.
W3C validated.
Cross browser compatible.
Search engine optimized semantic coding.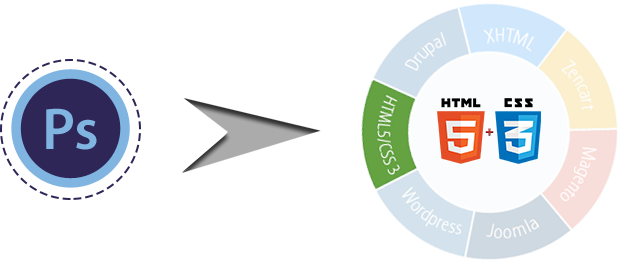 You can power your website with the latest HTML5 to address diverse web development requirements. We offer high quality manually coded conversion of PSD files to HTML5/CSS3 to optimize and equip your website for all development attributes. We offer the following attributes.
Better accessibility.
Both audio and video support.
Smarter storage solution.
Cross browser compatible.
Cleaner and handwritten codes.
Better interactive features.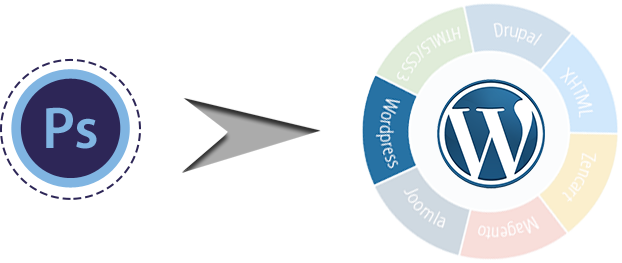 Our specialized PSD to WordPress conversion assists you to transform pixel perfect designs into fast loading WordPress themes for your content platform on the web. Our experienced developer and designer team assure a high quality conversion work with the following attributes.
We offer customized theme development and implementation.
W3C compliant theme development.
Developing custom plugins and add-ons.
Widget ready setup for implementation across different web elements.
Post development support.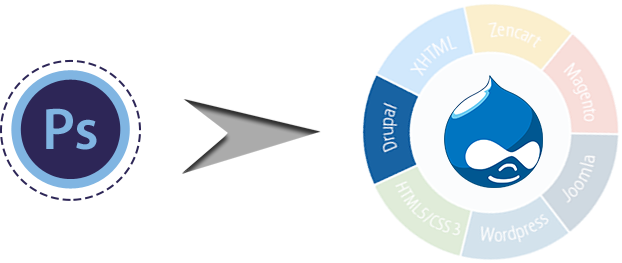 We offer customized and business optimized conversion of PSD files into diverse range of Drupal themes for your website. With highly experienced team of developers and designers our service consists of the following attributes.
Maintaining the original appeal of the design in PSD file.
Offering SEO optimized themes.
Cross browser enabled.
Maintaining clean coding and effective structured PSD slicing.
Guaranteed image optimized Drupal integration.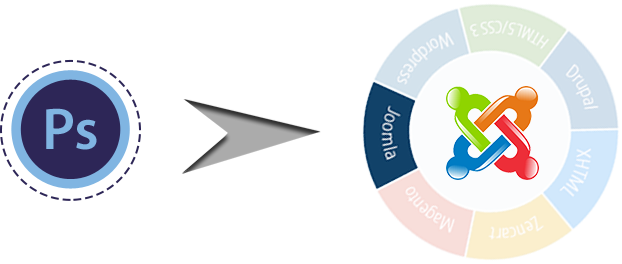 We offer specialized expertise driven conversion of PSD files to Joomla for your web design requirement. Our experienced and focus approach in converting PSD files to Joomla CMS platform offers the following attributes.
Compatibility with all Joomla versions.
Lightweight Joomla theme /template design.
Clean and hand coded Joomla theme.
Wide range of customizations with plug-ins and add-ons.
Flexible module design.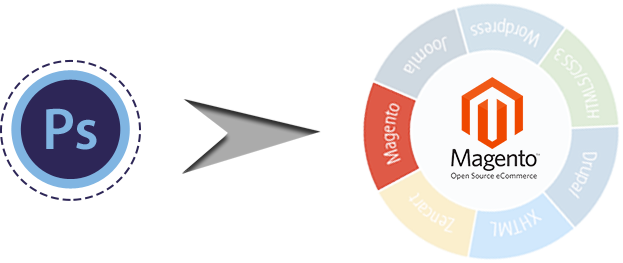 For any ecommerce sites and platforms our expert PSD to Magento conversion service offers highly functional, customized and seamlessly integrated Magento design attributes. Here is the specialized design attributes that we offer.
Targeting page ranks with SEO friendly codes.
Highly functional website design incorporating all multimedia files.
Designing a ecommerce store compatible with all browsers.
Ensuring high conversion and more traffic.
Post development support.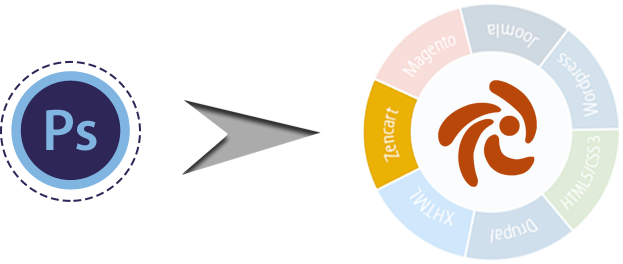 Our focused PSD to Zencart conversion service is ideal for any ecommerce platforms or business websites. In converting PSD files to Zencart platform we offer the following aspects.
Implementation for executing design into software or third party apps.
SEO optimized handwritten codes.
Fast loading time.
Cross browser compatible coding.
Fully functional customized Zencart themes and templates.
Multi-language support.